Microsoft has started using the Windows 10 Start Menu to suggest that Mozilla Firefox users switch to their new Microsoft Edge browser.
With the release of Microsoft's new Chromium-based Edge browser, Microsoft has started promoting the new browser when typing various keywords in the Windows 10 Start Menu.
Based on a Reddit Post, Windows 10 is displaying a suggestion to switch to Microsoft Edge when Firefox is installed or configured as the default browser.
This promotion comes in the form of a suggestion at the top of the Start Menu that states "Still using Firefox? Microsoft Edge is here".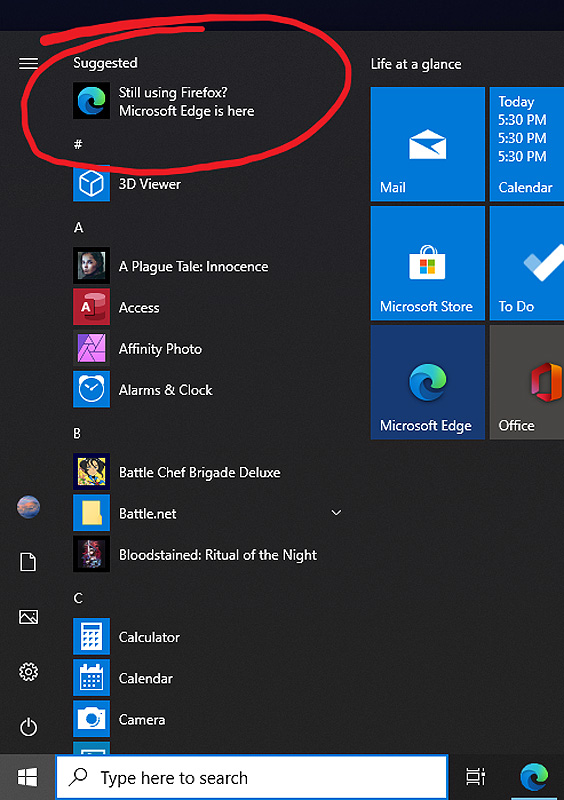 Another user also posted to the Reddit thread about seeing a promotion for Microsoft Edge when they searched for Internet Explorer in the Start Menu.
Microsoft should be proud of its new Edge browser as it is faster, more compatible due to Chromium's codebase, and offers a wider range of extensions compared to the Microsoft Edge Legacy browser.
At the same time, people are torn about using the Start Menu to promote its product at the expense of another competing product.
Furthermore, Microsoft is known for pushing its Edge browser a little bit too hard in the past.
For example, in 2016 Microsoft began promoting Microsoft Edge and the Bing rewards programs through notifications from the Windows 10 taskbar.
Then in 2018, Microsoft began testing a feature in the Windows 10 Insider builds that would halt the installation of competing browsers and display an ad promoting Edge instead.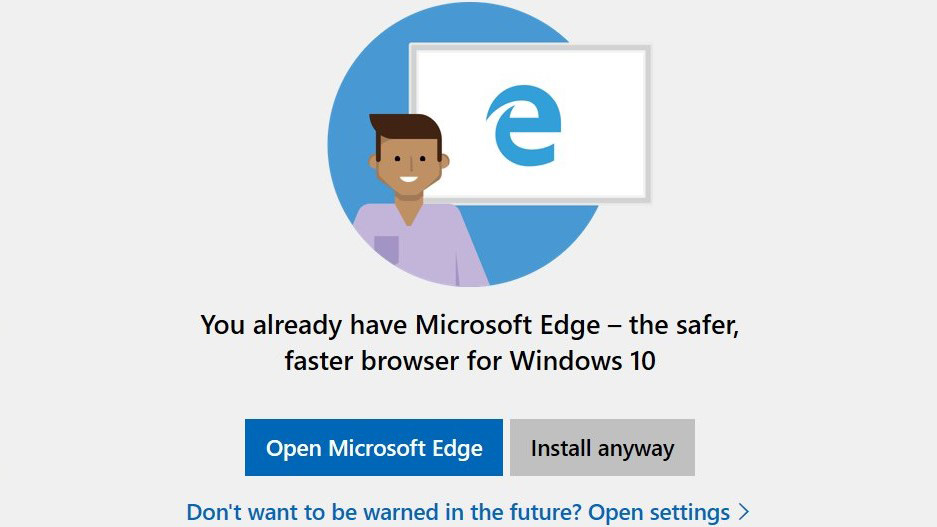 This tactic of halting a browser's install to promote Edge did not sit well with a lot of users and Microsoft never put it into practice.
Disable suggestions in the Windows 10 Start Menu
If you do not want Windows 10 to display suggestions like these in the Windows 10 Start Menu, you can disable it through the Windows settings.
To do this, go to Settings -> Personalization -> Start and disable the 'Show suggestions occasionally in Start' option as shown below.
Once disabled, Microsoft will no longer offer suggestions in the Start Menu.