Conor McGregor made his octagon return at UFC 246 and came out victorious. The win over Donald Cerrone has made Conor the next in line for the lightweight title. Dana White is already aiming for a huge rematch between Conor McGregor and Khabib Nurmagomedov. However, Khabib takes on Tony Ferguson next in one of the most anticipated title fights on UFC 249.
Conor has stated that he will be ready to fight in April for the title if Tony or Khabib gets injured leading up to the fight. But it's very likely that we will finally see Tony and Khabib fight each other inside the octagon. If Khabib Numrgaomedov wins his title defense again then Conor will have to wait till at least September to have the rematch with Khabib as he will be away from the sport for Ramadan.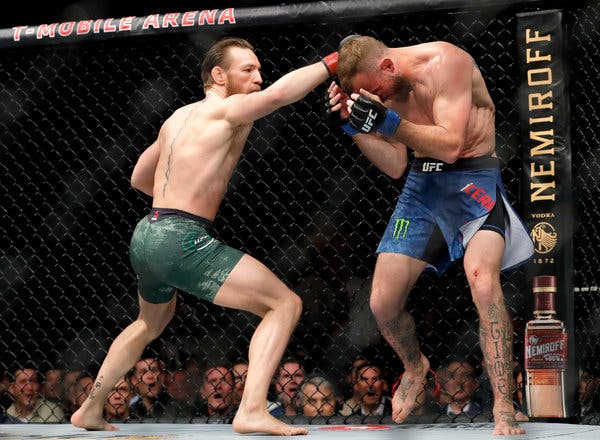 Dana White gives Conor McGregor vs Khabib Nurmagomedov rematch timeline
This means Conor will stay away from the octagon for the majority of this year. However, McGregor does not want to wait that long for his second fight of this year. UFC president, Dana White talked about what might be next for Conor and it's safe to say that the Boss Man is not certain either. White stated:
Khabib and Tony will fight in Brooklyn, and Conor will probably fight the winner. Conor's talking about not wanting to wait that long, I don't know what else makes sense, but who knows with that kid. The reason everybody loves him [McGregor] so much is because he could say, 'You know what, I want to fight this guy now,' some other weight class or whatever. But he keeps it fun.
"You would be talking about the fall" –@ufc President @danawhite on when a potential @TheNotoriousMMA vs. @TeamKhabib fight would happen. @willcain pic.twitter.com/hWNy2E03Ux

— The Will Cain Show (@WillCainShow) January 31, 2020
But if Conor does fight Khabib next then the fight might happen around the fall according to Dana White.
Khabib will sit out after [Ramadan], so you'd be talking about the Fall, September, October, November.
If Tony Ferguson wins the fight against Khabib then Conor might take on Ferguson for the title. But if Khabib wins the fight then it's very likely that Conor will fight one more time before the rematch with Khabib. Jorge Masvidal is off the table now as he takes on Kamaru Usman in July. However, there is the fight with Justin Gaethje and a trilogy fight with Nate Diaz which intrigues McGregor. At the point, it seems the outcome of Khabib vs Tony will decide what is next for Conor McGregor.