It can be hard to find the right gift for a gamer. If you don't play games yourself but have a gamer on your shopping list for a birthday or holiday, you probably have a lot of questions–what are the most popular games right now? How do you pick between Xbox, PlayStation, and Switch? What about PC games? What's the difference between a Switch and a Switch Lite? Do gamers play tabletop/board games too? Virtual reality–do gamers care? Then there's the endless amount of gaming tech, peripherals, and merchandise. Where do you even start?
Whether you're shopping for a birthday, specific holiday, or just want to surprise them with something nice, no need to worry–we have gift buying guides for every kind of gamer and every kind of budget. From games and consoles to accessories and merchandise, here are the best gifts for gamers for any occasion.
Best Video Game Gifts By Platform
If you know what system your loved one likes to play games on, the easiest solution is to pick up a new game for their library. A new game always makes a great gift, and there are plenty to choose from! Here are some of our personal top picks from recent years.
Best PS4 Gift Ideas
GameSpot's best PlayStation games of 2019 included Resident Evil 2, Sekiro: Shadows Die Twice, and Control. The latest in popular first-person shooter series Call of Duty, the new Star Wars game, and sports games like Madden would make great gifts too. Want more options? Check out the list below or browse our list of the best PS4 games of all time.
Best Xbox One Gift Ideas
Some great Xbox titles include role-playing game The Outer Worlds and stealth adventure game A Plague Tale: Innocence (both of which made our Best Games of 2019 list) as well as third-person shooter Gears 5. Want more options? Check out the list below or browse our list of the best Xbox One games of all time.
Best Nintendo Switch Gift Ideas
Pokemon Sword and Shield was one of our top picks for best Switch games to buy during the holidays and one of the best Switch games of 2019. It remains popular, especially with the recently announced expansions on the way. There's also Luigi's Mansion 3, Fire Emblem: Three Houses, and Assassin's Creed: The Rebel Collection. Want more options? Check out the list below or browse our list of the best Nintendo Switch games of all time.
Best Console Gifts For Gamers
There's only one thing better than a video game when it comes to game-related gifts, and that's a brand-new console or console-related accessories.
If you're going to buy a new console, we have a list of the current best deals you can get on the PS4, Xbox One, and Switch, including the relatively new Switch Lite. We also have a separate buying guide for the Nintendo Switch since there are a few different versions and controller options to choose from. You can also grab the Sega Genesis Mini, which was a popular retro console that was released in 2019, based on the classic Sega Genesis from 1989. Adding in an extra controller or a headset is always a good idea too. It's also worth noting that a new wave of next-gen consoles, the PlayStation 5 and Xbox Series X, are slated to launch this holiday season, but pre-orders are not yet available.
Best Console Accessories For Gamers
With the exception of controllers, most great gaming accessories are just optional luxuries, so they make great gifts. Headphones, charging stations, carrying cases, storage devices, and more–treat someone with the best accessories from our console gaming gift guides below.
Best VR Gifts For Gamers
Virtual reality has garnered a bit more interest in the last couple months with the reveal of a highly-anticipated Half-Life sequel called Half-Life: Alyx, so a VR headset would make a perfect gift if you're willing to spend big.
The best VR headset to get depends a lot on what kind of gaming PC or console the gift-receiver has. The best VR headsets for gamers with VR gaming-ready PCs include the Oculus Rift S, the Valve Index, and the HTC Vive. PlayStation VR is perfect for PS4 owners who don't have a gaming PC but still want to experience VR. Other VR headset options for people who don't have a gaming PC are the Oculus Quest, a standalone VR headset, the Oculus Go, and–for mobile-compatible VR–the Samsung Gear VR or Google Daydream View.
Check out our list of the best VR games from 2019 for ideas on what to play.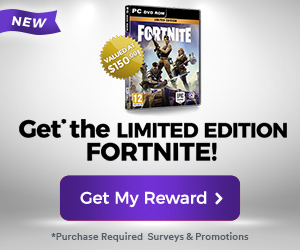 Best Tech And Accessories For PC Gamers
PC gamers can be a bit harder to shop for because most PC games are purchased digitally and the hardware can be a lot pricier. There are so many brands at so many different price points–Alienware, Razer, ASUS, Logitech, Corsair, and more–and they're all popular for very specific reasons. We've broken down some of the major PC gaming categories in the gift guides below.
Best General Gifts For Gamers
If you don't have the time, expertise, or budget to get a gaming console or fancy headset for the gaming fan in your life, and you're not sure which of the popular games they've played already, there's still a number of cool gifts for you to choose from, including fun services and more traditional games the whole family can play.
Best Subscription Services For Gamers
Subscription services like PlayStation Plus and Xbox Game Pass, which can be purchased on a monthly or yearly basis, give gamers access to tons of additional games, online services, and bonuses. Year-long subs usually cost less in the long run, but can still get super pricey, so they make really excellent gifts–especially if you're not sure what game to get someone.
Best Amiibo and Funko Pop Gifts
Amiibo and Funko Pop figures are two of the most popular gaming-related collectibles because they're affordable and feature a wide variety of fan-favorite characters from franchises across gaming, movies, comics, and TV. You can find a few great Amiibo in our Switch accessories gift guide, plus a breakdown of some of the most popular Funko Pop figures in our Funko Pop gift guide. These make cool gifts on their own, but they can also act as a stocking stuffer for the holidays or an added bonus to turn a great gift into a perfect gift set.
Best Fortnite Gifts
If the gamer you're shopping for is all Fortnite, all the time, check out our Fortnite gift guide for the best gifts related to the hit battle royale game.

Best Board Game Gifts
Board and card games are accessible to people of all ages. They make great gifts for gamers and families who like to game, even if it's not in front of the TV. Browse our tabletop games guide below for some good ideas that fit any budget range.
Best Holiday Gifts For Gamers
If you're shopping for a specific person or holiday and want your gift to match the occasion, check out more of our holiday gift guides below.